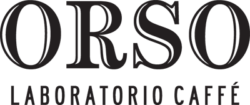 www.orsolaboratoriocaffe.it
In Turin, in a hidden corner of the San Salvario neighborhood, you can find Orso.
Here you can have a seat behind the small wooden tables and wrap yourself up in the cozy and intimate atmosphere of the coffee lab.
Orso breathes the soul of ancient Turin and makes you feel as if you are back in time in an old Parisian bistro.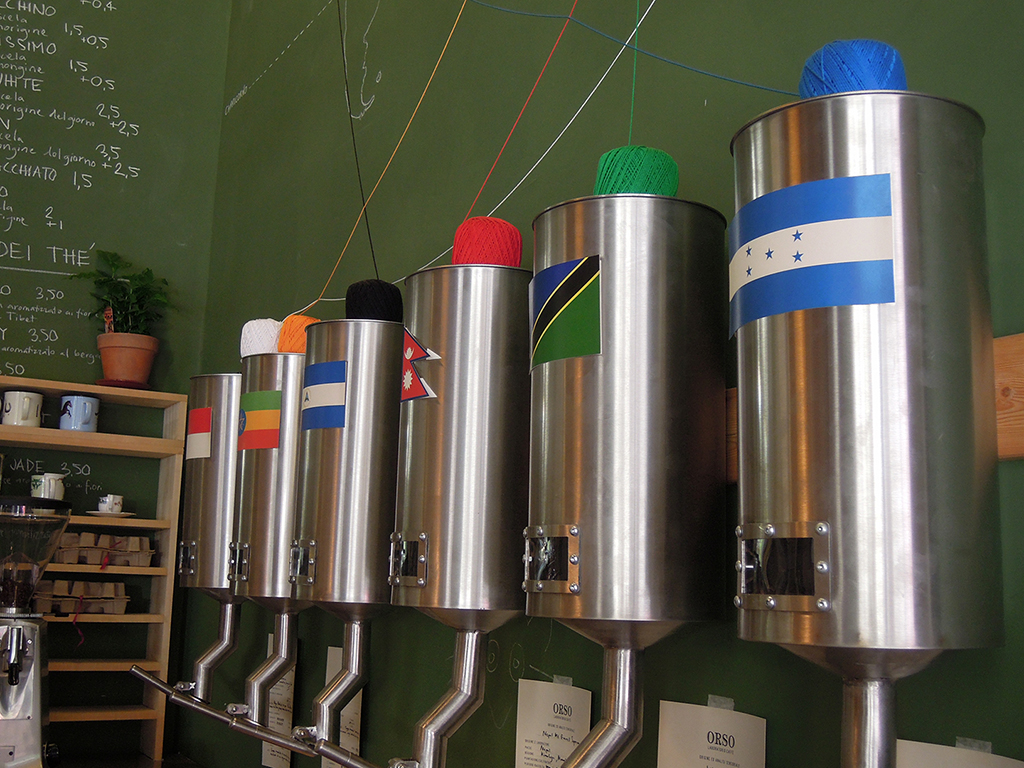 Giulio, the barista, is like the captain of a ship and will shepherd you through your discovery tour of our single origins. Following the woollen threads connected to the giant map of the earth on the wall, you can decide to which area of the world you want Giulio to take you.
Every coffee is a precious experience. We can prepare you a great espresso, but if you ask for our advice, and taste our coffees also in an infusion filter, it will make you discover a totally new aroma and taste. You have more of a classical taste in coffee? Don't worry, we also serve coffee prepared in the traditional moka or Neapolitan coffeepot. If you like to experiment, ask us to try the aeropress or siphon. Giulio will be your guide either way.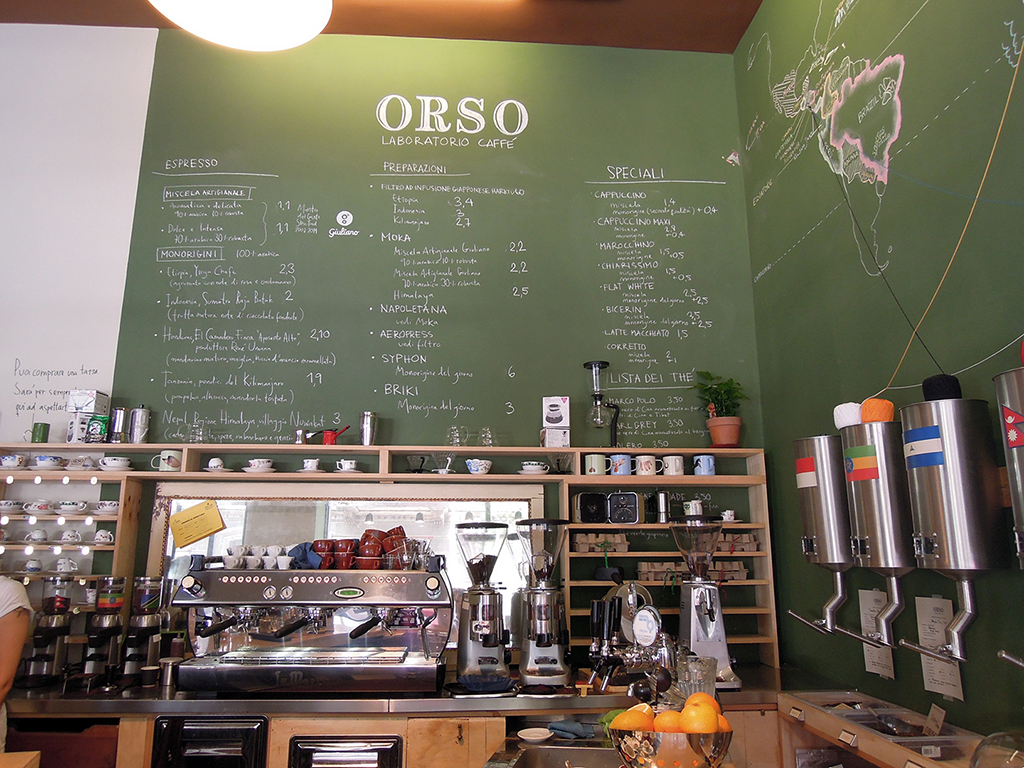 After drinking your coffee, remember to look at the bottom of your cup: each one of them has a number with a specific message capable of giving a new meaning to your day. You will love your cup so much that you will want to keep it for your next visit. No problem. Our shelves are full with our customers' personalized cups.
Orso Laboratorio Caffè  Via Claudio Luigi Berthollet, 30h, 10125 Torino