Giuliano Caffè will be attending FoodMOOD from the 22nd  to the 26th of September in Turin.
Food MOOD is a Business area dedicated to B2B meetings in occasion of Terra Madre Salone del Gusto 2016. It is a project organized by Camera di Commercio di Torino in partnership with University of Gastronomic Sciences. It will take place at Torino Incontra (Via Nino Costa 8, Turin).
If you want to meet us please write to export@giulianocaffe.it. We would be glad to arrange a meeting!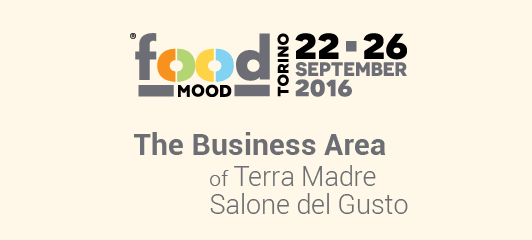 Tags: business area, camera commercio torino, coffee roasting company, food mood, giuliano caffè, italian coffee, market mood, salone del gusto 2016, single origin coffees, terra madre 2016, torino, torrefazione, università di scienze gastronomiche