A few days ago a new cafeteria called "Caffetteria Bertola" was born in the center of Turin.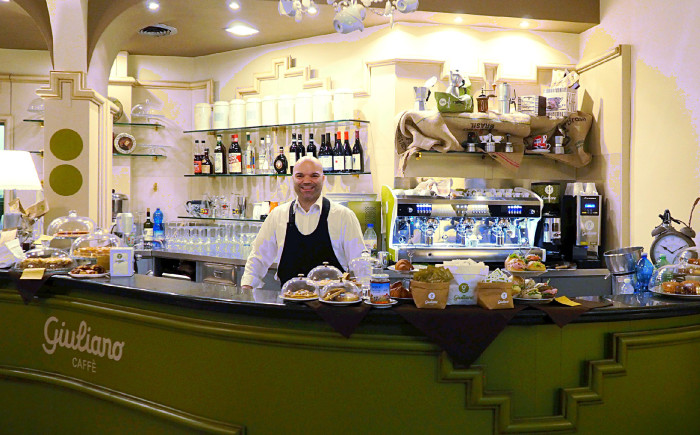 In partnership with the owners, Francesca who is the extraordinary cake maker and Silvio Bellan, skillful creator of chocolate delights, a new Giuliano Caffè coffee shop has been created.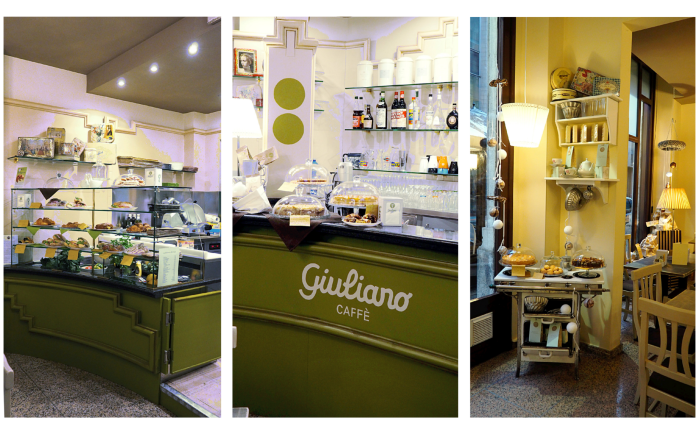 Like Maison du café, whose main character is our delicate and aromatic Virtuosa 100% arabica , Caffetteria Bertola is entirely dedicated to Adagio, our 90% arabica and 10% robusta fine and balanced blend.
The decorations inside the cafeteria  were designed and handmade by Giuliano Caffè creative team.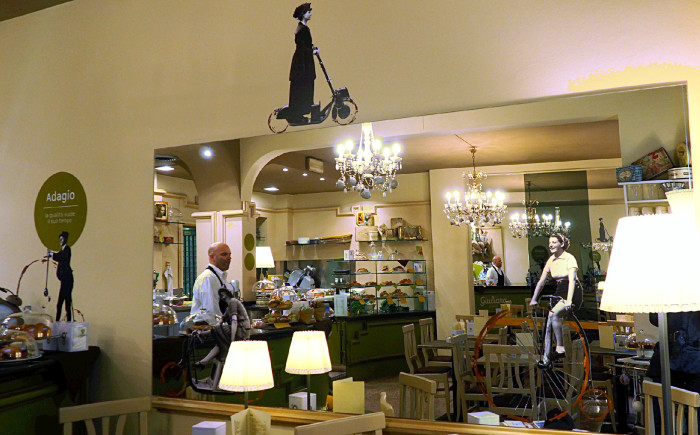 "Quality takes its time"is Adagio's pay-off, an invitation to relax and take your time to fully enjoy your coffee. This is the best way to smell and tastes the spicy aromas coming from the coffee and the chocolate notes.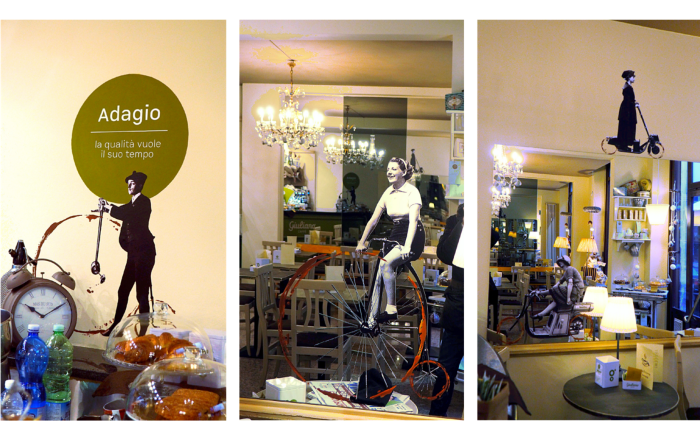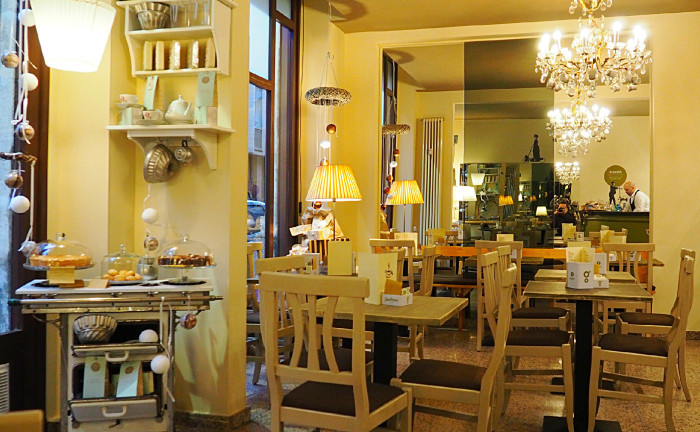 Caffetteria Bertola, Via Bertola 29g, 10123, Torino.
Come to visit us and taste our artisanal coffee blend Adagio!

Tags: Adagio coffee blend, aromi speziato, artisanal coffee, artisanal coffee roaster, caffetteria, caffetteria Bertola, caffetteria Torino, coffee blend, coffee roasters, decorato a mano, giuliano caffè, gustare il caffè, la qualità vuole il suo tempo, Maison du café, miscela Adagio, miscela artiginale, project store Giuliano, sentori di cioccolato, torino, torrefazione, via Bertola Torino, Virtuosa coffee blend