GIULIANO COFFEE SCHOOL
Convinced that training to the best of our abilities baristas means reinforcing the quality and promoting the culture of coffee, Giuliano Caffè has recently created a new center of training. At our headquarters in Caluso, baristas or hopefuls, under the guide of certified Orso Laboratorio Caffè baristas, learn about the botanics of the fruit, the harvesting and production, the roasting and blending to then dedicate themselves to the study of the equipment and to practice the preparation of the ideal espresso and other extractions as well as the frothing of milk.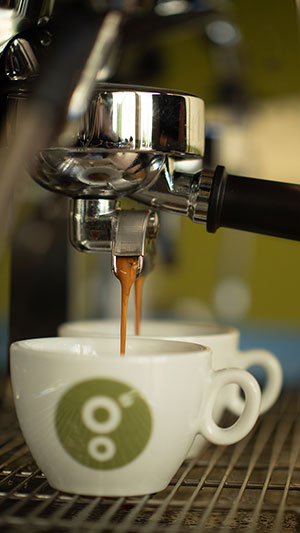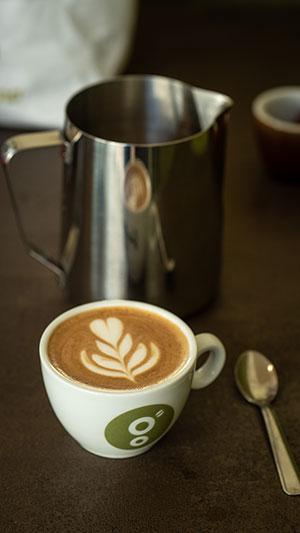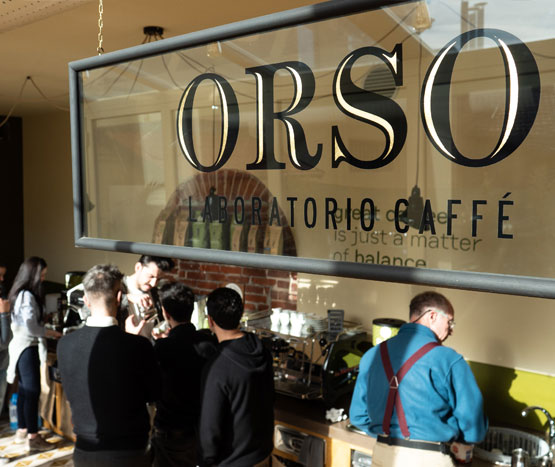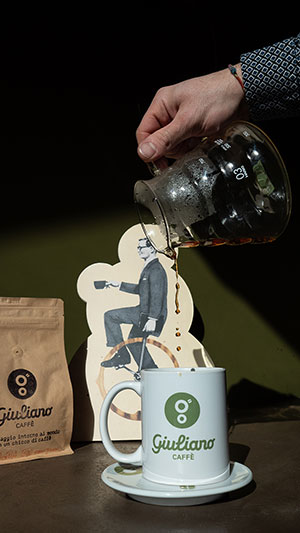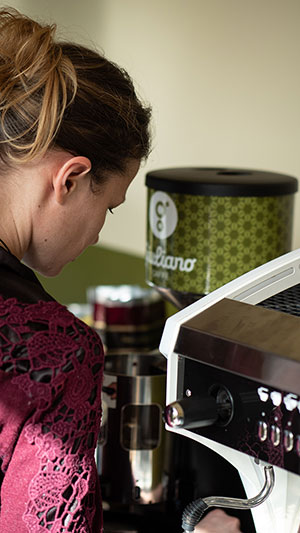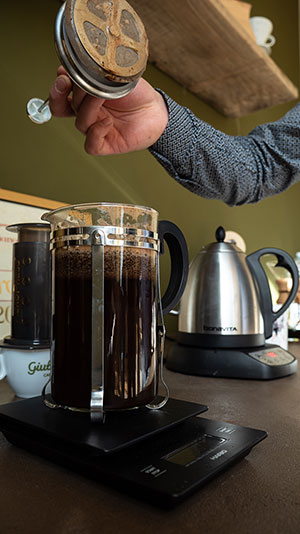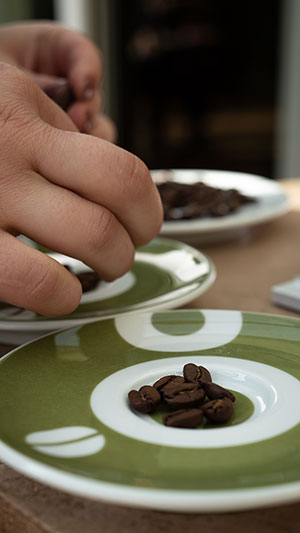 OUR TRAINERS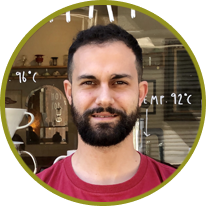 Alessio Simonetta
Torinese by birth, Alessio entered the team of Orso in 2018 after working abroad. His alias is Coffeenauta, or explorer discovering the cosmos of quality coffee, made up of the people and the cultures that gravitate around them. From 2012 to 2015, he worked in London at some of the best coffee bars and micro roasters in specialty coffee. In 2017, he was in Honduras participating in the project "Finca Rio Colorado" with the association Umami Area where he had the opportunity to see the complete production line of coffee: from the plant to the harvesting, to the final quality control and to the preparation for exportation to the consumer countries.
With the same Umami Area, he obtained certification for Sensory Skills, Green Coffee and Roasting of the Coffee Diploma System by S.C.A.
He began working for Orso Laboratorio Caffè in 2018.
What is coffee for you? "Every cup of coffee is tightly woven of hands, faces, panoramas and seas. The coffee is the story of life that intersects there." Alessio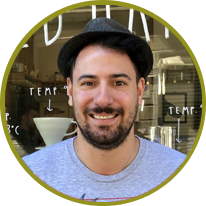 Fabio Colicchia
A barista for over a decade, in the early years of his career, he focused himself on the blending to then immerse himself in the culture of coffee by becoming a part of the Accademia Vergnano and managing various coffee shops in Italy. Fabio frequently organizes SCA Coffee Diploma System courses. Specialized in Latte Art, Fabio is also a certified Latte Art Grading System Trainer.
In 2014, he won the competition "Best Barista Vergnano" at a national level and in 2015 at an international level.
He became part of team Orso Laboratorio Caffè in 2019.
Coffee for him? To gift inside a small cup a million smiles.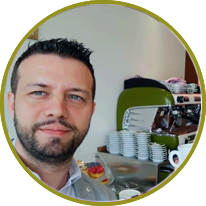 Ferdinando Barra
Ferdinando has been a barista for over 15 years. He began his career working at the historic Caffè Mulazzano in Turin. He then continued his experience as a store manager for Vergnano. In 2010 he became responsible of the training with the aim of increasing the quality and awareness of the product. In 2013 he won the competition "Best Barista Vergnano" and in 2014 he won the second place internationally.
His training includes the SCA modules of Barista Skill Professional, Brewing and Latte Art Intermediate followed by Chiara Bergonzi.